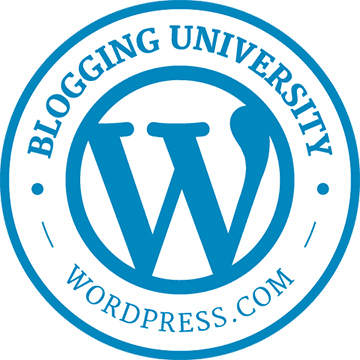 This is part of the Everyday inspiration course.
If we were having coffee right now, I'd tell you about my weekend. I'd explain how I'm running a Company of Girl Guides. We only have seven and they are all new Guides. They joined at the beginning of the year. I'd explain about the camp and how, because it's almost winter and the expected minimum temperature was 3 degrees, I had organised to pitch a tent in the Brownie hall and spend the night indoors.You'd shiver and agree that it was a wise decision and that personally, nothing would persuade you to abandon your comfy warm bed to sleep on the floor. I'd laugh and tell you about my assistant Guider, who was fantastic by day but at night snored like a saw mill and how I'd hardly had any sleep and after each camp I run I always vow that that would be my last. And it never is.
You'd ask what we do on camp and I'd bring out my photos to show you. See them here
If we were having coffee right now, I'd tell you about the dog. How, during campfire, every time a parent came and we had to open the electronic gate, a black Scottie dog came in and how my assistant Guider kept taking him out again. She was getting quite irritated at having to jump up each time a car arrived at our gate. With all the opening and closing, the gate, which was rather rickety to start with, decided to come off the rail at the bottom, making it impossible to close. We couldn't do anything about it then but at the end of campfire I grabbed a father who had come to collect his daughter and he was able to lift the gate and put it back on the rails. We saw the parents off, took the dog out again and closed the gate for the night.
If we were having coffee together, I'd laugh as I recounted in my Assistant Guider's words. "There I was, still half asleep, come to switch on the urn and this giant black rat jumped off your camping chair. It was that bloomin' dog again. I got the fright of me life, I tell you. I lured him outside with a rusk – I hope we've got enough. He must have found a way in."
If we were having coffee together, I'd tell you about Themba, my smallest Guide. She is black and comes from Alexandra. When the girls were all up having hot chocolate and rusks, the dog came to join us again. Themba jumped into my lap, dropping her rusk into her hot chocolate. With wide eyes, she pointed to the dog.
"Don't you like dogs?" I'd asked her.
"I'm scared of them," she'd said, almost shivering in my lap.
If we were having coffee together, I'd tell you how the rest of the camp was spent trying unsuccessfully to block any access points the dog might have, then organising how to keep Themba and the dog apart. He was actually a beautiful dog with an expensive, beaded collar, but no phone number on it. He obviously loved people and some of the girls started making plans of how they could ask their parents if they could take him home. The end of camp came, however and everybody went home leaving me and the dog.  I had a choice. I could leave the dog where he was or take him.
If we were having coffee together, I'd explain how I was not a dog person but rather a cat person and how the property we shared with our daughter and son in law had two cats, a rabbit and several birds. Then I'd probably start crying as I told you how I imagined that poor dog, cold and hungry looking for his owners. I suspected that a dog with such a lovely collar would have a microchip giving details of his owner.  I had already phoned the nearest vet but got no answer – probably because it was a Sunday. I remembered an animal clinic  in a suburb on my way home that was open 24 hours because the vet had a house behind the practice so I decided to take the dog there and he could scan for a microchip and maybe I could contact the owner.
If we were having coffee together, you might tell me that you had read in the newspapers that the Animal Clinic in question had closed down. I would say that that was exactly what I had found and that I had sat in the car with the dog trustingly sleeping in the back and cried and cried because I thought I had made the wrong decision. I had been told that the SPCA only keeps strays for 10 days before they are put to sleep and I hadn't wanted to take him there but it seemed to be the only option. At least they would be able to scan for a microchip. I would take him the next day when everything was open again.
If we were having coffee together I would paint the picture of how the dog chased one of our cats up the tree and how I felt I had betrayed the cat who had been coming to greet me after my absence. I would tell you how I had had to close the dog in our 4m X 4m back garden and how he had cried when I left him alone there. It was then that I was sure that I had made the wrong decision. I would tell you how I phoned my best friend to ask to come and get some dog food and how she had told me that the SPCA had an all night number and how it was the best place to take the dog because that is where everybody phones if they have lost an animal. I found out that after a 4 day stray period the dog could be adopted. I decided to send an update to all the Guides' parents so that if any of them were willing to adopt the dog I could give the SPCA their number.
I f we were having coffee together, I would show you the message I got from a lady whose daughter was no longer a Guide and hadn't been for six months. I didn't know she was still on the Guide whats app group She had seen a post on her suburb's Facebook community group about a lost dog. It gave a number. Unfortunately by then I had already taken the dog to the SPCA. However, I phoned the owner and he now knows where his dog is. I am expecting any moment to get a message to say that they have been reunited.
If we were having coffee together, you would say that was such an amazing co-incidence. What if I had managed to persuade somebody else to take the dog to be scanned? What if the lady in my group had removed herself when her daughter had left Guides? What if I hadn't had at least two parents who were vaguely interested in helping if the dog didn't find his owner and I hadn't sent the update with them in mind. What if the dog hadn't chased my cat and I had not realized that he couldn't stay the night? I would reply that I can clearly see the hand of God in the whole story.